Help change lives forever!
In a broken and hurting world, the gospel has the power to change lives, not just here and now, but for all eternity!
Each and every day, people are placing their faith in Jesus Christ through the ministry of Harvest!
Lives are being transformed
Hope is being restored
Marriages are being saved
Relationships are being healed
And eternal destinations are being changed to Heaven!
This work can only continue with the support of people who recognize the need for the gospel to be preached.
Finish strong with a year-end gift to Harvest and you can help us bring the biblical message of hope and salvation through radio, television, online streaming, free resources, large-scale events, and so much more.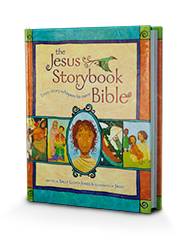 The Jesus Storybook Bible
Bright and beautiful, colorful and captivating, The Jesus Storybook Bible offers rich theology on a child's level of understanding. Sally Lloyd-Jones presents Jesus as the main character of each and every Bible story, showing kids that all of Scripture points to the Savior.
Get a copy of The Jesus Storybook Bible Set in thanks for your donation to Harvest Ministries today.
Harvest Christian Fellowship is registered as a 501(c)(3) non-profit organization in the United States. Donations to Harvest are tax-deductible to the extent permitted by law and are used to further our mission. Harvest's tax identification number is 95-3060779.