Preorder Jesus Revolution
In Jesus Revolution, Greg Laurie and Ellen Vaughn take a look at what sparked the Jesus Movement of the '60s and '70s, and how we can still see its ripple effects today.
God took an unlikely generation and used it to change the world. He wants to do the same thing again. Are we willing to step up and be part of the revolution?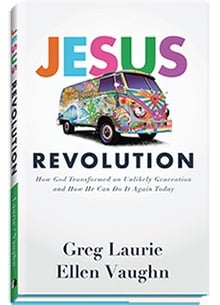 Order your copy of Jesus Revolution at one of the following retailers:
Jesus Revolution will be released on September 4, 2018.