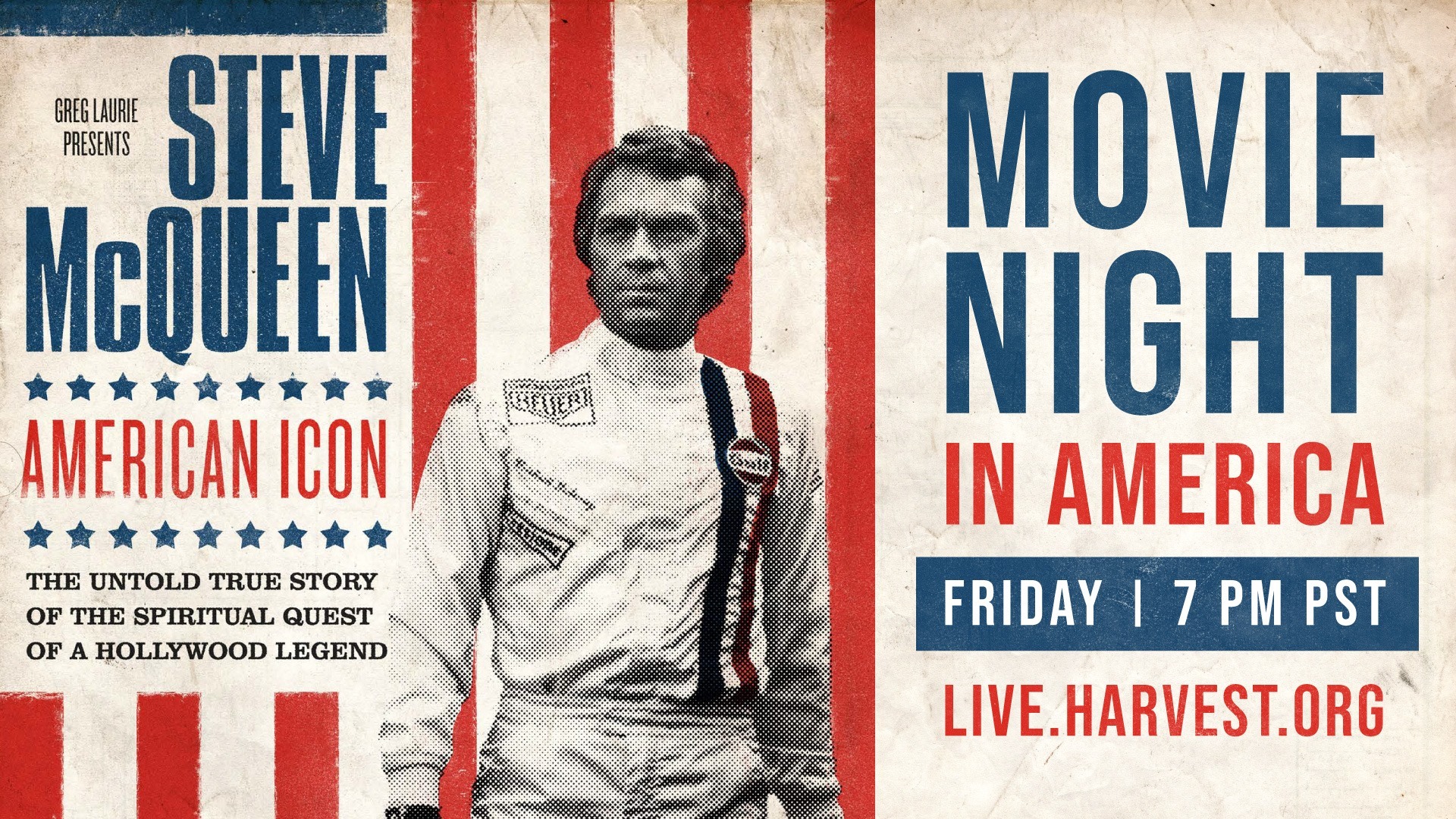 While the COVID-19 crisis continues, we are launching a brand-new way for you to share the gospel. It's called: Movie Night in America.
Each week we will live-stream a movie COMPLETELY FREE. This week we will be showing the popular movie, Steve McQueen: American Icon.
At the end of every movie there will be an opportunity for people to pray to receive Jesus, so invite your friends and family! Join us THIS FRIDAY for Movie Night in America at 7PM PST at live.harvest.org.
RSVP Today: